CPR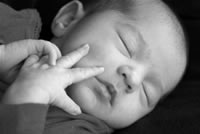 CPR classes are Level C certification level. This life skills class is excellent for family and friends who are interested in learning all aspects of infant, child and adult CPR. Class training is approximately 2 1/2 hours and includes the following topics:
Recognition of cardiac arrest and respiratory arrest
Home safety and injury prevention for babies and children
Definition of CPR
Performing CPR on children and infants CPR one-rescuer
Clearing airway obstructions in children and infants (choking)
Barrier Devices
CPR and the Heimlich on adults
Safe and healthy lifestyles
Babes in arms are welcome to attend the course
We also offer private in-home sessions for groups of four or more at your convenience anywhere in Ottawa. For locations outside the greenbelt, including Kanata, Barrhaven, Stittsville, and Chelsea, Gatineau, a minimum group of 5 is requested.
Cost of CPR for in-home or group sessions is $40. per person (CAD).
Refund Policy: When cancelling a prenatal class after it has been booked there is a $25 (CAD) administration fee. If the cancellation occurs less than 14 days before the class there is a 50% cancellation fee. If it is less than 7 days there is no refund.
Will Covid19 affect my class registration?
People who took our online class during COVID-19 had this to say:
The time that she took at the end to have a group chat and ask us all to check in. I would highly recommend that she do this with classes in the future. Ask questions and have the group check in. It was really nice to get the feedback and feelings of others in the class.
Erin is amazing at her job, she made the class easy to listen and follow. Her energy brought the class to life, as it was filled with tons of information. It says a lot that it held my husbands full attention throughout ! Great class , great instructor!
Erin was absolutely amazing, very knowledgeable and kept the class interactive even in the online platform. Very helpful at answering questions and gave a lot of great tips.
Great class despite changed format
Aside from all the info provided by the educator, I liked the interaction with other couples
Again thanks for all the work you've done to make the class accessible during this time and to update all the resources.
Before Covid-19, we both had very busy schedules and it was easier for us to sign up for one single day. We've also been reading a lot of books in preparation so we felt that a one day session would be ok. It definitely exceeding our expectations. I think my partner is much more ready for when I'm in labour as am I!
Learning about travel, answering questions related to Covid 19, having her demonstrate baby carriers (I was about to give up on mine before this) and just all of the support for caring for a newborn that we would have otherwise not known.
Discussions and candid disclosure of information about various topics
This class was great! She was so well prepared and had wonderful images and props and ways of explaining things that made learning about giving birth very accessible.
My partner and I were both really happy with how easy Zoom was to use. Brandie made it feel like we were really in class!
I had no idea what doing the class over Zoom would be like but Brandie was excellent!
Reset Filters
There are no classes to display for these filters. Try selecting different filters or use the reset filters button.
CPR

one evening classes

FULL
Mon, March 30 2020
07:00 PM - 09:15 PM
Online Class Using Zoom
Register now
CPR

one evening classes

FULL
Mon, May 4 2020
07:00 PM - 09:15 PM
Online Class Using Zoom
Register now