CPR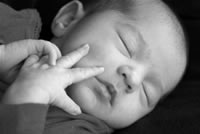 CPR classes during Covid-19 will be offered online. These classes will be a non-certified class offered in a virtual, interactive format following the guidelines of Heart and Stroke. Is your baby getting ready to start solids? Does the idea of Baby Led Weaning leave you feeling fearful of choking? Join us for a session that addresses the gag reflex, normal behaviours when introducing solids and more!
Home safety and injury prevention for babies and children
Definition of CPR
Performing CPR on children and infants CPR one-rescuer
Clearing airway obstructions in children and infants (choking)
Barrier Devices
CPR and the Heimlich on adults
Recognition of cardiac arrest and respiratory arrest
Babes in arms are welcome to attend the course
We also offer private in-home sessions for groups of four or more at your convenience anywhere in Ottawa. For locations outside the greenbelt, including Kanata, Barrhaven, Stittsville, and Chelsea, Gatineau, a minimum group of 5 is requested.
Cost of CPR for in-home or group sessions is $40. per person (CAD).
Refund Policy: When cancelling a prenatal class after it has been booked there is a $25 (CAD) administration fee. If the cancellation occurs less than 14 days before the class there is a 50% cancellation fee. If it is less than 7 days there is no refund.
People who took our online class during COVID-19 had this to say:
Given the continued need to physically distance and wear masks, OCEA will continue to offer all classes online throughout 2021.
We dearly want to support the health of our expectant families.
This class was great! She was so well prepared and had wonderful images and props and ways of explaining things that made learning about giving birth very accessible.
I had no idea what doing the class over Zoom would be like but Brandie was excellent!
Erin's enthusiasm for babies, parenting, and supporting new parents really made the class shine.
Lilly is excellent! Would definitely take a course with her again. She is not only very knowledgeable but friendly as well. We really enjoyed the class!
Phenomenal workshop with an equally phenomenal facilitator. Erin was so knowledgeable on ALL topics relating to this course, it was a breath of fresh air to know that we could ask any question and she would reply with personal, professional experiences, or both. My husband and I learned so much in this course, as a couple we feel more confident in preparing for our first baby, and now are aware of many additional resources that are available to us. Amazing experience!
The OCEA pre-natal classes are extremely valuable for first-time expecting parents. The information is shared in a very open, practical and fact-based manner without any judgement attached. It's easy to get overwhelmed by all the advice and research that is out there, but the OCEA classes really manage to distill this information and present it in a clear and structured way. The instructors are very experienced and knowledgeable and are great inter-personally. We were particularly impressed by how they handled giving online classes during the pandemic. They also provide a lot of Ottawa-specific information on the amazing resources that are available here. This was particularly useful to us as newcomers. We have many friends who have given birth in other countries, and when telling them about our experience with OCEA they have all said that nothing like this was available to them and it would have been so useful. Overall, we would highly recommend taking these classes.
We very much enjoyed the online OCEA pre-natal course and are glad we took it. We appreciated that our instructor presented unbiased information on the birth process that was specific to Ottawa hospitals. Even my partner who already has experience with childbirth and babies learned a few new things! Would recommend to other expecting parents.
Last weekend I was feeling super anxious about the unknowns of the birthing process, particularly in light of Covid-19. I feel so much better now after having taken this course. I feel much more educated, adequately prepared, and the fear of the unknown - while not gone, is way more in check now. Thank-you!
The Bringing Home Baby course was an incredible learning experience for us. Our instructor Erin was passionate about the course content and is a very effective communicator. We enjoyed it so much we immediately signed up for the Pre Natal and CPR courses with Ottawa CEA as well. The course gave us the opportunity to ask questions about conflicting information we've heard about while preparing for our baby's birth and hear how other soon-to-be parents are handling and setting boundaries relating to COVID. I feel this course has given us more confidence in our ability to become capable, calm parents.
Erin was fantastic - knowledgeable and engaging! We felt completely at ease and we greatly enjoyed the class.
Erin was awesome! She took time to ensure ALL questions were answered, nothing was too much trouble and my husband and I feel much more ready for our daughter to arrive having taken this class! Thank you! Xxx
We had a great 6 week online Prenatal class with Julia! My husband and I really enjoyed the facilitation of the class and topics/information presented and discussed. It was very helpful and informative. We also really appreciated Julia's down-to-earth nature and very realistic views and presentation of the topics. Julia was very detailed but kept it light and realistic with no sugar coating, which is just what we needed! - thank you!!
Reset Filters