CPR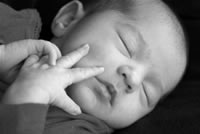 This will be a non-certified event offered in a virtual, interactive format following the guidelines of Heart and Stroke. For our group classes, we ask that all participants keep their videos on throughout the class. If you prefer not to be seen, we recommend a private one-on-one session with one of our instructors. Is your baby getting ready to start solids?

Does the idea of Baby Led Weaning, leave you feeling fearful of choking? Join us for a session that addresses the gag reflex, normal behaviours when introducing solids and more!
Home safety and injury prevention for babies and children
Definition of CPR
Performing CPR on children and infants CPR one-rescuer
Clearing airway obstructions in children and infants (choking)
Barrier Devices
CPR and the Heimlich on adults
Recognition of cardiac arrest and respiratory arrest

Cost of CPR is $40. per person (CAD).

Due to the nature of the close contact with CPR manikins and the fact that we also work closely with newborns, CPR classes during Covid-19 will be offered online.
Refund Policy: When cancelling a prenatal class after it has been booked there is a $25 (CAD) administration fee. If the cancellation occurs less than 14 days before the class there is a 50% cancellation fee. If it is less than 7 days there is no refund.
People who took our online class during COVID-19 had this to say:
Given the continued need to physically distance, the size of our room rentals and the evolving state of our global pandemic, OCEA will continue to offer all classes online throughout 2022.
We dearly want to support the health of expectant families.
Brandie is amazing! She is so well educated, so encouraging, kind, empathetic, nonjudgemental. You can tell she truly just wants people to be informed and have the best birthing experience and postpartum journey they can have, whatever that looks like for each couple.
The Pre Natal course with Misty was phenomenal, she is beyond knowledgeable and research-based which made the learning unbiased and to the point. She answered every question and I feel much more prepared for birth than I thought was possible. Amazing experience!!!
Erin was absolutely amazing, very knowledgeable and kept the class interactive even in the online platform. Very helpful at answering questions and gave a lot of great tips.
Bringing Baby Home was a great class! Brandie's informative, non-judgemental teaching was perfect and set a great tone for us as first-time parents. She did a great job of creating a sense of community in the online class. Thank you!
During such a difficult time to be pregnant (I never thought my pregnancy would be during a pandemic!) it was really nice to come together with other couples in the same boat. Though it wasn't as social as an in class opportunity likely would have been, the sense of community is such a nice feeling.
Was great to be in the comfort of your home. At 33 weeks much more convenient to be on your couch, have your own pillow and make yourself comfortable.
Brandie is an exceptional teacher, I really enjoyed her teaching style and found all the information to be super informative. She made me feel more confident in my body and the birthing process and took away some fear of labour. I also enjoyed listening to her experiences as a doula matched with the information of what was happening medically. Brandie is very approachable and I felt really comfortable asking questions and having a dicussion.
Julia was great! She kept things light, down-to-earth, and didn't sugar coat things. We all tend to have ideas about what childbirth is like based on tv, movies and old-wives tales, but she was great at dispelling anything that may have mislead us in the past. Her knowledge and experience in the area of childbirth was incredibly helpful.
We highly recommend taking classes with OCEA. Instructors are beyond knowledgeable and so warm and helpful. We learned SO much and now have a wealth of resources to tap into when needed!
The course exceeded expectations-Lilly was organized and took time to answer all questions. She presented information in a way that made myself (first time mom) and my husband feel prepared and less overwhelmed than if we tried to research all the material on our own.
She was very informative and very kind. Thank you again for starting a chat at the end of the class about how all of us were doing and suggesting that we check in again in a week.
She was great! I really appreciated all of her knowledge and ease of communication even in a new format that is by default distant. I took away a lot of really useful information.
Reset Filters