CPR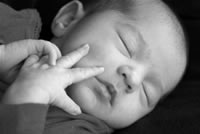 CPR classes during Covid-19 will be offered online. These classes will be a non-certified class offered in a virtual, interactive format following the guidelines of Heart and Stroke. Is your baby getting ready to start solids? Does the idea of Baby Led Weaning leave you feeling fearful of choking? Join us for a session that addresses the gag reflex, normal behaviours when introducing solids and more!
Home safety and injury prevention for babies and children
Definition of CPR
Performing CPR on children and infants CPR one-rescuer
Clearing airway obstructions in children and infants (choking)
Barrier Devices
CPR and the Heimlich on adults
Recognition of cardiac arrest and respiratory arrest
Babes in arms are welcome to attend the course
We also offer private in-home sessions for groups of four or more at your convenience anywhere in Ottawa. For locations outside the greenbelt, including Kanata, Barrhaven, Stittsville, and Chelsea, Gatineau, a minimum group of 5 is requested.
Cost of CPR for in-home or group sessions is $40. per person (CAD).
Refund Policy: When cancelling a prenatal class after it has been booked there is a $25 (CAD) administration fee. If the cancellation occurs less than 14 days before the class there is a 50% cancellation fee. If it is less than 7 days there is no refund.
People who took our online class during COVID-19 had this to say:
Given the continued need to physically distance and wear masks, OCEA will continue to offer all classes online until the end of 2020.
We dearly want to support the health of our expectant families.
This class was great! She was so well prepared and had wonderful images and props and ways of explaining things that made learning about giving birth very accessible.
We really appreciated the very frank, honest, non-judgemental explanations. It has helped us to separate the facts from the opinions.
Lilly was so amazing! She was informative without being judgmental, honest withput being scary, and clearly knew the material inside out. We would absolutely recommend this course to other new parents!
I would recommend this class to all expecting parents. It really increased my confidence in myself going into birth and the first few months with our child. It has facilitated my ability to communicate better with my partner. This course is worth every penny and every minute of time.
She was very informative and very kind. Thank you again for starting a chat at the end of the class about how all of us were doing and suggesting that we check in again in a week.
Before Covid-19, we both had very busy schedules and it was easier for us to sign up for one single day. We've also been reading a lot of books in preparation so we felt that a one day session would be ok. It definitely exceeding our expectations. I think my partner is much more ready for when I'm in labour as am I!
Lilly was amazing, she has so much experience to share and tips to give. She makes the entire session super lively and interesting. Barely using any notes makes the whole thing more interactive. We both highly appreciated her and would definitely recommend.
Yes. Julia was a great teacher! We appreciated her forthright and balanced approach to teaching. We loved the frank way she handled all questions and concerns. She created a judgement free environment - which is exactly what you want as first-time parents.
How easy it was to use Zoom. That this was offered as an alternative rather than just cancelling outright. That we didn't have to get up earlier and travel anywhere :)
Misty was phenomenal as a Facilitator, she was unbiased in her approach and research-based which was great. She was empathetic, I felt she spoke equally to moms-to-be and partners and didn't make it all about the moms which was a relief. She answered every question the participants had, she was knowledgeable beyond my expectations!
Misty was phenomenal. She is a great instructor and kept our attention all weekend. We appreciated her unbiased and factual approach.
I liked how much this course included the partners I to the discussions and empowered them to be an integral part of my he birth process.
Reset Filters