CPR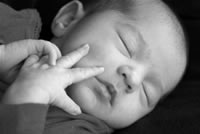 CPR classes during Covid-19 will be offered online. These classes will be a non-certified class offered in a virtual, interactive format following the guidelines of Heart and Stroke. Is your baby getting ready to start solids? Does the idea of Baby Led Weaning leave you feeling fearful of choking? Join us for a session that addresses the gag reflex, normal behaviours when introducing solids and more!
Home safety and injury prevention for babies and children
Definition of CPR
Performing CPR on children and infants CPR one-rescuer
Clearing airway obstructions in children and infants (choking)
Barrier Devices
CPR and the Heimlich on adults
Recognition of cardiac arrest and respiratory arrest
Babes in arms are welcome to attend the course
We also offer private in-home sessions for groups of four or more at your convenience anywhere in Ottawa. For locations outside the greenbelt, including Kanata, Barrhaven, Stittsville, and Chelsea, Gatineau, a minimum group of 5 is requested.
Cost of CPR for in-home or group sessions is $40. per person (CAD).
Refund Policy: When cancelling a prenatal class after it has been booked there is a $25 (CAD) administration fee. If the cancellation occurs less than 14 days before the class there is a 50% cancellation fee. If it is less than 7 days there is no refund.
People who took our online class during COVID-19 had this to say:
Erin's enthusiasm for babies, parenting, and supporting new parents really made the class shine.
Lilly is a wonderful educator. She has vast knowledge of the subject along with calm and reassuring demeanor, patience and excellent communication skills. We enjoyed listening and learning from her.
Great class! Would definitely recommend it!
Last weekend I was feeling super anxious about the unknowns of the birthing process, particularly in light of Covid-19. I feel so much better now after having taken this course. I feel much more educated, adequately prepared, and the fear of the unknown - while not gone, is way more in check now. Thank-you!
The course Bringing Baby Home was suggested to me, I had no idea there would be so many other options - what a great service to the National Capital Region!
Julia was very informative and engaging. She kept the topics interesting through the online format.
Really enjoyed this class. So informative! I would definitely recommend it to friends who are about to become new parents. Erin was an excellent instructor and did a great job presenting the information. Particularly amazing how quickly this class was adapted from in-class to online and how thorough and easy to follow it was. Our confidence as soon-to-be new parents has increased exponentially since taking this class. Thank you!
Excellent additional resources! Thanks for all the videos!
Great use of zoom. Thank you.
How easy it was to use Zoom. That this was offered as an alternative rather than just cancelling outright. That we didn't have to get up earlier and travel anywhere :)
If you are in the fence about taking this class just do it! You will not regret your decision. Highly informative class that is great for both mother and partner. We are definitely more confident as first time parents! Thank you:)
Thank you so much! We learned a lot and feel much more prepared now for when baby arrives.
Reset Filters
There are no classes to display for these filters. Try selecting different filters or use the reset filters button.
CPR
one evening classes
Fri, June 12 2020
07:00 PM - 09:15 PM
Online Class Using Zoom
Register now


CPR
one evening classes
Wed, June 24 2020
07:00 PM - 09:15 PM
Online Class Using Zoom
Register now