CPR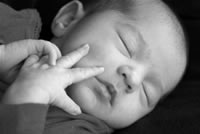 This will be a non-certified event offered in a virtual, interactive format following the guidelines of Heart and Stroke. For our group classes, we ask that all participants keep their videos on throughout the class. If you prefer not to be seen, we recommend a private one-on-one session with one of our instructors. Is your baby getting ready to start solids?

Does the idea of Baby Led Weaning, leave you feeling fearful of choking? Join us for a session that addresses the gag reflex, normal behaviours when introducing solids and more!
Home safety and injury prevention for babies and children
Definition of CPR
Performing CPR on children and infants CPR one-rescuer
Clearing airway obstructions in children and infants (choking)
Barrier Devices
CPR and the Heimlich on adults
Recognition of cardiac arrest and respiratory arrest

Cost of CPR is $40. per person (CAD).

Due to the nature of the close contact with CPR manikins and the fact that we also work closely with newborns, CPR classes during Covid-19 will be offered online.
Refund Policy: When cancelling a prenatal class after it has been booked there is a $25 (CAD) administration fee. If the cancellation occurs less than 14 days before the class there is a 50% cancellation fee. If it is less than 7 days there is no refund.
People who took our online class during COVID-19 had this to say:
Given the continued need to physically distance, the size of our room rentals and the evolving state of our global pandemic, OCEA will continue to offer all classes online throughout 2022.
We dearly want to support the health of expectant families.
Brandie is amazing! She is so well educated, so encouraging, kind, empathetic, nonjudgemental. You can tell she truly just wants people to be informed and have the best birthing experience and postpartum journey they can have, whatever that looks like for each couple.
The virtual prenatal class my husband and I took through the OCEA was an excellent experience! Useful and insightful information was presented in a thoughtful and organised fashion and we were also given additional resources upon completion of the course. There was time to ask questions over the duration of the course and the instructor was incredibly knowledgeable and able to offer examples of the situations she was discussing. I would highly recommend this course to any first time parents.
Lilly is a wonderful educator. She has vast knowledge of the subject along with calm and reassuring demeanor, patience and excellent communication skills. We enjoyed listening and learning from her.
We would highly recommend the OCEA's Bringing Home Baby class to any expecting parents. Our instructor was extremely knowledgeable and was very generous with sharing her time and vast experience. This was incredibly useful in helping us navigate the overwhelming amount of information available and left us with a great overview of the most important points of caring for a new baby as well as a long list of quality resources for more detailed information when we need it. Thank you so much Erin!
Discussions and candid disclosure of information about various topics
I liked how much this course included the partners I to the discussions and empowered them to be an integral part of my he birth process.
Misty was great! It's obvious that she's passionate about labour and birth, and she approaches all topics with tons of knowledge and absolutely no judgment. It was a pleasure to take this course with her!
Julia was wonderful! She did a great job of making the information engaging and easily accessible for first time parents. She was really encouraging and inspiring!
Lilly was amazing. She approached sensitive conversations (sex, positions, comfort measures, anatomy) with grace and took the awkwardness of the conversation away.
Julia was very informative and engaging. She kept the topics interesting through the online format.
Lily was simply excellent! Truly a gifted educator and so engaging and compassionate in her teaching. Her clear care for the group especially during the time of COVID-19 was so much appreciated! My partner and I really appreciated every aspect of the course and the fact that she made it so personal despite the online format! Thank you so much Lily!
Our educator Erin was an expert and was very clear in her method of teaching. All my questions were answered and the class interaction was very good. I would take another course with OCEA.
Reset Filters