CPR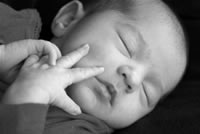 CPR classes during Covid-19 will be offered online. These classes will be a non-certified class offered in a virtual, interactive format following the guidelines of Heart and Stroke. Is your baby getting ready to start solids? Does the idea of Baby Led Weaning leave you feeling fearful of choking? Join us for a session that addresses the gag reflex, normal behaviours when introducing solids and more!
Home safety and injury prevention for babies and children
Definition of CPR
Performing CPR on children and infants CPR one-rescuer
Clearing airway obstructions in children and infants (choking)
Barrier Devices
CPR and the Heimlich on adults
Recognition of cardiac arrest and respiratory arrest
Babes in arms are welcome to attend the course
We also offer private in-home sessions for groups of four or more at your convenience anywhere in Ottawa. For locations outside the greenbelt, including Kanata, Barrhaven, Stittsville, and Chelsea, Gatineau, a minimum group of 5 is requested.
Cost of CPR for in-home or group sessions is $40. per person (CAD).
Refund Policy: When cancelling a prenatal class after it has been booked there is a $25 (CAD) administration fee. If the cancellation occurs less than 14 days before the class there is a 50% cancellation fee. If it is less than 7 days there is no refund.
People who took our online class during COVID-19 had this to say:
Given the continued need to physically distance and wear masks, OCEA will continue to offer all classes online throughout 2021.
We dearly want to support the health of our expectant families.
We both LOVED Julia's approach to teaching. She provided us with so much useful information and supported all areas of pregnancy. It was nice that she explained the pro's and con's of each topic without making one seem better than another or making us feel like we made a bad choice going the route we've chosen.
We really appreciated Julia's approach. She was objective, knowledgable and funny! I appreciated her non-judgemental but also no-nonsense attitude very much:)
Misty was wonderful! Very knowledgeable, approachable, encouraging, warm - we appreciate it so much, especially in the current climate of unknowns. This course was a great experience - will recommend!
Aside from all the info provided by the educator, I liked the interaction with other couples
Julia was excellent. Very personable and she made you feel very comfortable in the class and when asking questions. Really enjoyed her overall approach. I will definitely be recommending her and the class to friends.
Erin is incredible! The classes flew by as she kept us all engaged and excited throughout each part and truly made things fun and less overwhelming. She is up to date on all guidelines and laws and quick to answer any questions that arise!
I was a little skeptical to do this class through zoom, but I had heard so many good things in the Pregnant in Ottawa group, and am very happy we made the choice, as it was very well done.
It was interactive and live so we could ask questions as it went on and get instant feedback.
Erin was absolutely amazing, very knowledgeable and kept the class interactive even in the online platform. Very helpful at answering questions and gave a lot of great tips.
Lilly is an amazing educator! I was so anxious before taking this course but looked forward to each class as I learned so much and it answered questions I didn't even know I had. Lilly is so knowledgeable and kind and unbiased and has a nice sense of humour too! It was a pleasure to learn from her each week. Thanks Lilly!
OCEA classes, like the Bringing Baby Home course, were our best investment pre-baby! We feel more confident, prepared, and better equipped to deal with the normal challenges facing every new parents. We cannot recomment OCEA classes enough - the instructors are truly amazing, endless source of knowledge and compassion. OCEA classes are huge confidence boosters, and they are also...fun (even virtually). We loved everything about the Bringing Baby Home, and our ongoing pre-natal class.
Erin was amazing and I would highly recommend her class. We found it incredibly valuable and she was just so lovely!
Reset Filters