CPR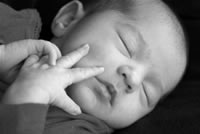 This will be a non-certified event offered in a virtual, interactive format following the guidelines of Heart and Stroke. For our group classes, we ask that all participants keep their videos on throughout the class. If you prefer not to be seen, we recommend a private one-on-one session with one of our instructors. Is your baby getting ready to start solids?

Does the idea of Baby Led Weaning, leave you feeling fearful of choking? Join us for a session that addresses the gag reflex, normal behaviours when introducing solids and more!
Home safety and injury prevention for babies and children
Definition of CPR
Performing CPR on children and infants CPR one-rescuer
Clearing airway obstructions in children and infants (choking)
Barrier Devices
CPR and the Heimlich on adults
Recognition of cardiac arrest and respiratory arrest

Cost of CPR is $40. per person (CAD).

Due to the nature of the close contact with CPR manikins and the fact that we also work closely with newborns, CPR classes during Covid-19 will be offered online.
Refund Policy: When cancelling a prenatal class after it has been booked there is a $25 (CAD) administration fee. If the cancellation occurs less than 14 days before the class there is a 50% cancellation fee. If it is less than 7 days there is no refund.
People who took our online class during COVID-19 had this to say:
Given the continued need to physically distance, the size of our room rentals and the evolving state of our global pandemic, OCEA will continue to offer all classes online throughout 2022.
We dearly want to support the health of expectant families.
Thank you Lilly for an awesome prenatal class! We feel much better informed and ready for the birth experience. The information presented was evidence based and despite the transition to online, the class had a welcoming and safe atmosphere.
I loved Brandie's chat at the end about plugging the baby into your life, and seeing the first 6 weeks as "vacation."
We loved Julia, she's a great instructor, keeps the class entertaining while supplying lots of information to overwhelmed expecting parents. She's straightforward and fun and the class is very inclusive for dads too, which is greatly appreciated. Thank you Julia!
Excellent additional resources! Thanks for all the videos!
She was fantastic ! Made the class fun to attend !
We highly recommend taking classes with OCEA. Instructors are beyond knowledgeable and so warm and helpful. We learned SO much and now have a wealth of resources to tap into when needed!
Again thanks for all the work you've done to make the class accessible during this time and to update all the resources.
Yes. Julia was a great teacher! We appreciated her forthright and balanced approach to teaching. We loved the frank way she handled all questions and concerns. She created a judgement free environment - which is exactly what you want as first-time parents.
Brandie was a wonderful instructor. She was organized and personable. The content was fresh and relevant. It exceeded our expectations!
Fantastic - very engaging Clearly loves what she is doing and made the class fly by (even in a virtual setting). Felt comfortable asking questions & that we were getting very informed up to date information.
She was very informative and very kind. Thank you again for starting a chat at the end of the class about how all of us were doing and suggesting that we check in again in a week.
The suggestions for community resources were fantastic. It definitely helps to have a starting point to know what to look for and what questions to ask.
Reset Filters