CPR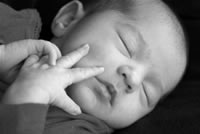 CPR classes during Covid-19 will be offered online. These classes will be a non-certified class offered in a virtual, interactive format following the guidelines of Heart and Stroke. Is your baby getting ready to start solids? Does the idea of Baby Led Weaning leave you feeling fearful of choking? Join us for a session that addresses the gag reflex, normal behaviours when introducing solids and more!
Home safety and injury prevention for babies and children
Definition of CPR
Performing CPR on children and infants CPR one-rescuer
Clearing airway obstructions in children and infants (choking)
Barrier Devices
CPR and the Heimlich on adults
Recognition of cardiac arrest and respiratory arrest
Babes in arms are welcome to attend the course
We also offer private in-home sessions for groups of four or more at your convenience anywhere in Ottawa. For locations outside the greenbelt, including Kanata, Barrhaven, Stittsville, and Chelsea, Gatineau, a minimum group of 5 is requested.
Cost of CPR for in-home or group sessions is $40. per person (CAD).
Refund Policy: When cancelling a prenatal class after it has been booked there is a $25 (CAD) administration fee. If the cancellation occurs less than 14 days before the class there is a 50% cancellation fee. If it is less than 7 days there is no refund.
People who took our online class during COVID-19 had this to say:
Given the continued need to physically distance and wear masks, OCEA will continue to offer all classes online until the end of 2020.
We dearly want to support the health of our expectant families.
I would recommend this class to all expecting parents. It really increased my confidence in myself going into birth and the first few months with our child. It has facilitated my ability to communicate better with my partner. This course is worth every penny and every minute of time.
It was useful to understand the real benefit of breastfeeding compared to formula, as opposed to all the judgemental information that is out there.
Again thanks for all the work you've done to make the class accessible during this time and to update all the resources.
Lilly is excellent! Would definitely take a course with her again. She is not only very knowledgeable but friendly as well. We really enjoyed the class!
We had a great 6 weeks with Julia! We really enjoyed her facilitation of the prenatal class and topics/information presented and discussed. It was very helpful and informative. We really appreciated Julia's down-to-earth nature and very realistic views and presentation of the topics. Julia was very detailed but kept it light and realistic with no sugar coating :) - which is just what we needed!
Learning about travel, answering questions related to Covid 19, having her demonstrate baby carriers (I was about to give up on mine before this) and just all of the support for caring for a newborn that we would have otherwise not known.
Yes. Julia was a great teacher! We appreciated her forthright and balanced approach to teaching. We loved the frank way she handled all questions and concerns. She created a judgement free environment - which is exactly what you want as first-time parents.
If you are in the fence about taking this class just do it! You will not regret your decision. Highly informative class that is great for both mother and partner. We are definitely more confident as first time parents! Thank you:)
Was able to do it from the comfort of my home
Julie was very kind, attentive and informative. We found the course information credible and were comforted by the fact that she has midwifery training. We are strongly considering taking the "Bringing Baby Home" course as well. Thank you for adapting the course material.
I liked how much this course included the partners I to the discussions and empowered them to be an integral part of my he birth process.
Reset Filters
There are no classes to display for these filters. Try selecting different filters or use the reset filters button.
CPR
one evening classes
Mon, Aug. 24 2020
07:00 PM - 09:15 PM
Online Class Using Zoom
Register now


CPR
one evening classes
Mon, Sept. 14 2020
07:00 PM - 09:15 PM
Online using Zoom
Register now


CPR
one evening classes
Tue, Sept. 29 2020
07:00 PM - 09:15 PM
Online using Zoom
Register now