CPR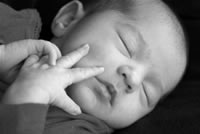 This will be a non-certified event offered in a virtual, interactive format following the guidelines of Heart and Stroke. For our group classes, we ask that all participants keep their videos on throughout the class. If you prefer not to be seen, we recommend a private one-on-one session with one of our instructors. Is your baby getting ready to start solids?

Does the idea of Baby Led Weaning, leave you feeling fearful of choking? Join us for a session that addresses the gag reflex, normal behaviours when introducing solids and more!
Home safety and injury prevention for babies and children
Definition of CPR
Performing CPR on children and infants CPR one-rescuer
Clearing airway obstructions in children and infants (choking)
Barrier Devices
CPR and the Heimlich on adults
Recognition of cardiac arrest and respiratory arrest

Cost of CPR is $40. per person (CAD).

Due to the nature of the close contact with CPR manikins and the fact that we also work closely with newborns, CPR classes during Covid-19 will be offered online.
Refund Policy: When cancelling a prenatal class after it has been booked there is a $25 (CAD) administration fee. If the cancellation occurs less than 14 days before the class there is a 50% cancellation fee. If it is less than 7 days there is no refund.
People who took our online class during COVID-19 had this to say:
Given the continued need to physically distance, the size of our room rentals and the evolving state of our global pandemic, OCEA will continue to offer all classes online throughout 2022.
We dearly want to support the health of expectant families.
Brandie did an excellent job at teaching the course via zoom. She was engaging, offered great tips and information.
Julia was an amazing educator and I would highly recommend her and this course to new parents. It was incredibly helpful.
Erin and Lily are both very knowledgeable, resourceful, practical and pragmatic in all of their teaching and advice. We appreciated that their courses (Labour and Delivery and Bringing Home Baby) were offered through Zoom. We are thankful for their support before we welcome our baby.
We liked being able to take the class from the comfort of our own home, yet in an interactive way.
Great course! Erin is so knowledgeable. We feel like this course will save us a lot of money and angst once the baby is born. I really appreciated how current the information was and the information about local options we can use to get help and support. I wish every new family could take part in this course!
The slides accompanied by Erin's explanation and the fact that it was interactive.
Julia is an excellent educator. Doing online classes on this topic must be challenging but we found it to be a very engaging, interesting and practical class. Julia's experience and vast knowledge is very clear. We really enjoyed Julia's personality and sense of humour which made the class fun to attend. She is also very good at providing a lot of information in a clear and structured manner and at ensuring that the key points are highlighted and memorable.
We both LOVED Julia's approach to teaching. She provided us with so much useful information and supported all areas of pregnancy. It was nice that she explained the pro's and con's of each topic without making one seem better than another or making us feel like we made a bad choice going the route we've chosen.
Julia was extremely knowledgable and friendly. We loved that she remained neutral about all the interventions and methods of caring for baby and mom. If she has any biases, they were not obvious, and we thought that that was really great. She made us feel safe and welcome and confident in any of the choices we might have to make when we deliver our baby.
The prenatal class we took with OCEA was informative and reassuring. We appreciated the experience our instructor brought to the class both as a midwife and a mom. We appreciated that facts were shared in context to make stats less scary as well as providing a broader understanding of labour and delivery. Would recommend!
How easy it was to use Zoom. That this was offered as an alternative rather than just cancelling outright. That we didn't have to get up earlier and travel anywhere :)
Reset Filters
There are no classes to display for these filters. Try selecting different filters or use the reset filters button.

Online


CPR
one evening classes


FULL


Wed, Oct. 4 2023
07:00 PM - 09:15 PM
Online Class Using Zoom
Register now



Online


CPR
one evening classes
Mon, Oct. 23 2023
07:00 PM - 09:15 PM
Online Class Using Zoom
Register now



Online


CPR
one evening classes
Mon, Nov. 6 2023
07:00 PM - 09:15 PM
Online Class Using Zoom
Register now



Online


CPR
one evening classes
Wed, Dec. 13 2023
07:00 PM - 09:15 PM
Online Class Using Zoom
Register now