CPR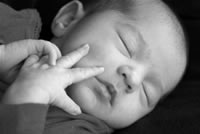 CPR classes during Covid-19 will be offered online. These classes will be a non-certified class offered in a virtual, interactive format following the guidelines of Heart and Stroke. Is your baby getting ready to start solids? Does the idea of Baby Led Weaning leave you feeling fearful of choking? Join us for a session that addresses the gag reflex, normal behaviours when introducing solids and more!
Home safety and injury prevention for babies and children
Definition of CPR
Performing CPR on children and infants CPR one-rescuer
Clearing airway obstructions in children and infants (choking)
Barrier Devices
CPR and the Heimlich on adults
Recognition of cardiac arrest and respiratory arrest
Babes in arms are welcome to attend the course
We also offer private in-home sessions for groups of four or more at your convenience anywhere in Ottawa. For locations outside the greenbelt, including Kanata, Barrhaven, Stittsville, and Chelsea, Gatineau, a minimum group of 5 is requested.
Cost of CPR for in-home or group sessions is $40. per person (CAD).
Refund Policy: When cancelling a prenatal class after it has been booked there is a $25 (CAD) administration fee. If the cancellation occurs less than 14 days before the class there is a 50% cancellation fee. If it is less than 7 days there is no refund.
People who took our online class during COVID-19 had this to say:
Given the continued need to physically distance and wear masks, OCEA will continue to offer all classes online until the end of 2020.
We dearly want to support the health of our expectant families.
Our educator was fantastic. We were really impressed by her. She knew her material, but was engaging and interesting, even remotely for the first time. We felt she was careful with her word choices. She had a pleasant demeanor and was very adaptable and responsive based on our questions and based on the new format of the course without any issues. We would highly recommend this course, but we would recommend any class with her particularly. She made us believe we could bring home a baby and we would all survive!
This course was a great introduction in all things labour. Things are a bit different in Covid-19 times and our instructor made a point of keeping us up to date with what to expect while being very empathetic with the challenges this situation brings to labour and tricks to get through it positively.
We would highly recommend the OCEA's Bringing Home Baby class to any expecting parents. Our instructor was extremely knowledgeable and was very generous with sharing her time and vast experience. This was incredibly useful in helping us navigate the overwhelming amount of information available and left us with a great overview of the most important points of caring for a new baby as well as a long list of quality resources for more detailed information when we need it. Thank you so much Erin!
Brandie sent us SO many links and provided us with a lot of different reading materials... a dream for someone like me who loves information
The course Bringing Baby Home was suggested to me, I had no idea there would be so many other options - what a great service to the National Capital Region!
It was useful to understand the real benefit of breastfeeding compared to formula, as opposed to all the judgemental information that is out there.
The online session was really informative. The instructor was very knowledgeable and answered all of our questions.
Lilly is awesome. She presented information in helpful ways that felt really supportive. I went into the class kind of panicked and came away with a sense of confidence and trust in my abilities.
We very much enjoyed the online OCEA pre-natal course and are glad we took it. We appreciated that our instructor presented unbiased information on the birth process that was specific to Ottawa hospitals. Even my partner who already has experience with childbirth and babies learned a few new things! Would recommend to other expecting parents.
Erin is a fabulous teacher! Great personality, very approachable, very non-judgemental. She is also super knowledgable. Would highly recommend her and would love to hire her as a Doula if they are allowed to work again when we give deliver.
Erin, our instructor. She made the experience really positive and always made sure that as parents of twins we had that perspective. She is AMAZING!
Reset Filters