CPR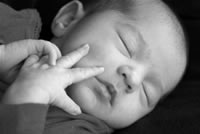 CPR classes during Covid-19 will be offered online. These classes will be a non-certified class offered in a virtual, interactive format following the guidelines of Heart and Stroke. Is your baby getting ready to start solids? Does the idea of Baby Led Weaning leave you feeling fearful of choking? Join us for a session that addresses the gag reflex, normal behaviours when introducing solids and more!
Home safety and injury prevention for babies and children
Definition of CPR
Performing CPR on children and infants CPR one-rescuer
Clearing airway obstructions in children and infants (choking)
Barrier Devices
CPR and the Heimlich on adults
Recognition of cardiac arrest and respiratory arrest
Babes in arms are welcome to attend the course
We also offer private in-home sessions for groups of four or more at your convenience anywhere in Ottawa. For locations outside the greenbelt, including Kanata, Barrhaven, Stittsville, and Chelsea, Gatineau, a minimum group of 5 is requested.
Cost of CPR for in-home or group sessions is $40. per person (CAD).
Refund Policy: When cancelling a prenatal class after it has been booked there is a $25 (CAD) administration fee. If the cancellation occurs less than 14 days before the class there is a 50% cancellation fee. If it is less than 7 days there is no refund.
People who took our online class during COVID-19 had this to say:
Given the continued need to physically distance and wear masks, OCEA will continue to offer all classes online throughout 2021.
We dearly want to support the health of our expectant families.
Brandie was a wonderful instructor. She was organized and personable. The content was fresh and relevant. It exceeded our expectations!
The prenatal class through OCEA was amazing! It was so nice receiving information with my partner by my side. It led us to having continued conversations in our own home about pregnancy, our plans for labour, delivery, and postpartum. Brandie is an incredible educator. She makes everyone feel at ease, she is hilarious, honest, and nonjudgmental. She wants the best for each couple simply by making sure you are informed with the best information out there
The virtual prenatal class my husband and I took through the OCEA was an excellent experience! Useful and insightful information was presented in a thoughtful and organised fashion and we were also given additional resources upon completion of the course. There was time to ask questions over the duration of the course and the instructor was incredibly knowledgeable and able to offer examples of the situations she was discussing. I would highly recommend this course to any first time parents.
Erin provided good information regarding on screen time with infants/children which is something that we have always been concerned about.
Julia was great! She kept things light, down-to-earth, and didn't sugar coat things. We all tend to have ideas about what childbirth is like based on tv, movies and old-wives tales, but she was great at dispelling anything that may have mislead us in the past. Her knowledge and experience in the area of childbirth was incredibly helpful.
My partner and I were both really happy with how easy Zoom was to use. Brandie made it feel like we were really in class!
Misty was wonderful! Very knowledgeable, approachable, encouraging, warm - we appreciate it so much, especially in the current climate of unknowns. This course was a great experience - will recommend!
I've taken other online pre-natal classes and this is the first that felt really comprehensive, unbiased and supportive. In my partner and I have enjoyed the hands on techniques, the balance between practical and academic and getting to know other couples expecting their first child. Lilly was non-judgmental and very well informed, she shared her knowledge eloquently.
OCEA's classes are fantastic! I have taken a handful and learned a bunch from each one. The facilitators are stellar, every class is worthwhile
Julia was excellent. Very personable and she made you feel very comfortable in the class and when asking questions. Really enjoyed her overall approach. I will definitely be recommending her and the class to friends.
Erin was absolutely amazing! The way she teaches is so engaging and funny and the two full days spent together over Zoom flew by. She was extremely knowledgeable and helpful and her approach was very open, kind, and non-judgmental.
LOVED Erin, her knowledge and experience, her positive non-judgemental attitude, her stories, everything. We truly enjoyed the class and were sad when it ended!
Reset Filters