CPR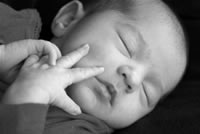 CPR classes during Covid-19 will be offered online. These classes will be a non-certified class offered in a virtual, interactive format following the guidelines of Heart and Stroke. Is your baby getting ready to start solids? Does the idea of Baby Led Weaning leave you feeling fearful of choking? Join us for a session that addresses the gag reflex, normal behaviours when introducing solids and more!
Home safety and injury prevention for babies and children
Definition of CPR
Performing CPR on children and infants CPR one-rescuer
Clearing airway obstructions in children and infants (choking)
Barrier Devices
CPR and the Heimlich on adults
Recognition of cardiac arrest and respiratory arrest
Babes in arms are welcome to attend the course
We also offer private in-home sessions for groups of four or more at your convenience anywhere in Ottawa. For locations outside the greenbelt, including Kanata, Barrhaven, Stittsville, and Chelsea, Gatineau, a minimum group of 5 is requested.
Cost of CPR for in-home or group sessions is $40. per person (CAD).
Refund Policy: When cancelling a prenatal class after it has been booked there is a $25 (CAD) administration fee. If the cancellation occurs less than 14 days before the class there is a 50% cancellation fee. If it is less than 7 days there is no refund.
People who took our online class during COVID-19 had this to say:
Given the continued need to physically distance and wear masks, OCEA will continue to offer all classes online throughout 2021.
We dearly want to support the health of our expectant families.
The course Bringing Baby Home was suggested to me, I had no idea there would be so many other options - what a great service to the National Capital Region!
This course will help you answer questions you didn't even know you had - both for people who are pregnant and their partners!
Lily was fabulous and very knowledgeable. I highly recommend the class and the instructor.
Great class, I signed up mostly for my husband to get him ready, I was so nervous that he would not know what to do but now I feel more confident. We are a first time parents.
Thank you Lilly for an awesome prenatal class! We feel much better informed and ready for the birth experience. The information presented was evidence based and despite the transition to online, the class had a welcoming and safe atmosphere.
Brandie was amazing, very knowledgeable, answered all our questions. Very engaging instructor and would recommend her to anyone taking the course.
Great use of zoom. Thank you.
If you are in the fence about taking this class just do it! You will not regret your decision. Highly informative class that is great for both mother and partner. We are definitely more confident as first time parents! Thank you:)
Brandie did an excellent job at teaching the course via zoom. She was engaging, offered great tips and information.
Lilly was an exceptional instructor and this course was truly an incredibly empowering experience for us (which we didn't fully expect). As scientists, we went into the course just hoping to get the information. But, with that information came a shared sense of connection and support that has been so challenging to develop during COVID because we are far from our family and because we can't both attend all of the prenatal appointments. Not only do I, the birthing partner, now know what support I may need and how to ask for it, but also my spouse, the non-birthing partner, feels equipped to offer and provide support when times get challenging. This course made us so excited to meet our baby and Lilly made us feel ready to care for them!
Brandie was wonderful! She's extremely knowledgeable, explains things really well and so kind!
OCEA has made a huge difference - we are pregnant during the COVID 19 pandemic and these online classes really helped us feel more prepared and gave us a sense of community and support. Highly recommend all of their courses. I don't know what I would do without them.
Reset Filters