CPR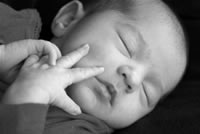 CPR classes during Covid-19 will be offered online. These classes will be a non-certified class offered in a virtual, interactive format following the guidelines of Heart and Stroke. Is your baby getting ready to start solids? Does the idea of Baby Led Weaning leave you feeling fearful of choking? Join us for a session that addresses the gag reflex, normal behaviours when introducing solids and more!
Home safety and injury prevention for babies and children
Definition of CPR
Performing CPR on children and infants CPR one-rescuer
Clearing airway obstructions in children and infants (choking)
Barrier Devices
CPR and the Heimlich on adults
Recognition of cardiac arrest and respiratory arrest
Babes in arms are welcome to attend the course
We also offer private in-home sessions for groups of four or more at your convenience anywhere in Ottawa. For locations outside the greenbelt, including Kanata, Barrhaven, Stittsville, and Chelsea, Gatineau, a minimum group of 5 is requested.
Cost of CPR for in-home or group sessions is $40. per person (CAD).
Refund Policy: When cancelling a prenatal class after it has been booked there is a $25 (CAD) administration fee. If the cancellation occurs less than 14 days before the class there is a 50% cancellation fee. If it is less than 7 days there is no refund.
People who took our online class during COVID-19 had this to say:
I enjoyed the fact that we were at home, it made my wife more comfortable to be able to use our own bathroom and have snacks on hand etc. It also allowed us to must ourselves during the discussion and make comments to each other privately when an issues or decision that we wanted to discuss came up.
I loved Brandie's chat at the end about plugging the baby into your life, and seeing the first 6 weeks as "vacation."
Erin is a fabulous teacher! Great personality, very approachable, very non-judgemental. She is also super knowledgable. Would highly recommend her and would love to hire her as a Doula if they are allowed to work again when we give deliver.
It really prepared us for the journey we are about to experience, we highly recommend everyone who is going to have their babies to take this prenatal sessions. Removes the fears and unknowns about childbirth. Being able to share your knowledge and experiences with the other new parents in the class was very helpful.
Yes. Julia was a great teacher! We appreciated her forthright and balanced approach to teaching. We loved the frank way she handled all questions and concerns. She created a judgement free environment - which is exactly what you want as first-time parents.
Really enjoyed this class. So informative! I would definitely recommend it to friends who are about to become new parents. Erin was an excellent instructor and did a great job presenting the information. Particularly amazing how quickly this class was adapted from in-class to online and how thorough and easy to follow it was. Our confidence as soon-to-be new parents has increased exponentially since taking this class. Thank you!
This course provided it us with the knowledge and confidence we need to bring our bundle of joy into this world! In these uncertain times it reminded us to focus on things we can control! Erin was a great teacher. Thank you so much!
During such a difficult time to be pregnant (I never thought my pregnancy would be during a pandemic!) it was really nice to come together with other couples in the same boat. Though it wasn't as social as an in class opportunity likely would have been, the sense of community is such a nice feeling.
Julia's manner and the information she provided was so reassuring. We feel prepared for the birth and so excited to meet our baby girl. It was a delight to be enrolled in her class.
This course was a great introduction in all things labour. Things are a bit different in Covid-19 times and our instructor made a point of keeping us up to date with what to expect while being very empathetic with the challenges this situation brings to labour and tricks to get through it positively.
Was very impressed with the educator, delivery, personal stories and experiences and neutral, evidence based opinions and attitude
Reset Filters
There are no classes to display for these filters. Try selecting different filters or use the reset filters button.
CPR
one evening classes
Thu, July 30 2020
07:00 PM - 09:15 PM
Online Class Using Zoom
Register now


CPR
one evening classes
Tue, Aug. 4 2020
07:00 PM - 09:15 PM
Online Class Using Zoom
Register now


CPR
one evening classes
Mon, Sept. 14 2020
07:00 PM - 09:15 PM
Online using Zoom
Register now