Pre Natal Classes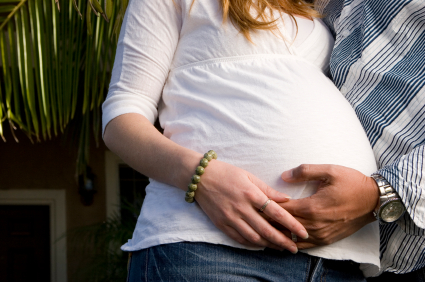 We suggest you take your prenatal classes between 20 weeks and 36 weeks. Be sure to register early in your pregnancy in order to ensure a place is reserved for you. Classes are offered in the following formats:
6 Weekday Evenings OR Full Weekend

One Day Condensed

Your birth support team – The role of the Midwife, family Doctor, OB, Registered Nurse and Doula
Stages and Phases of labour
Comfort measures including relaxation and massage techniques
Breath awareness
All options for pain management
Making decisions and giving consent
Methods of induction
Interventions including IV's, fetal heart monitors, instrumental deliveries, inductions, and cesarean sections
Post birth procedures for babies
Post birth recovery for women
Resources in Ottawa
Infant feeding

Your birth support team – The role of the Midwife, family Doctor, OB, Registered Nurse and Doula
Stages and Phases of labour
All options for pain management
Interventions including instrumental deliveries, inductions and cesarean sections
Infant feeding resources

Topics are presented in a variety of methods including videos, hands-on practice, small group discussion and relaxation exercises.
Topics are presented in a lecture like style to allow for the time required to cover the content in a shorter space of time.
Our one-day condensed classes are excellent for those who may not otherwise have time to take a prenatal class at all, or for those who work shift work. We cover the topics shown in the above table, which offers a comparison to our 6-week series and two-day weekend classes. We focus on labour and birth, leaving you with reading resources for the postpartum time.
Cost of classes is $175 (CAD) (per couple) for the two day class and $155 (CAD per couple) for the one day class and includes telephone and email contact with your instructor free parking and air-conditioned rooms.
What materials are provided for class? In order to make the class as interactive and hands-on as possible, we will provide you with a series of links and information sheets five days before your class with your reminder email. The internet has a wonderful amount of resources and we will link you to up to date resources on the net. You do not need to print them off in advance. We also make every effort to reduce paper use and keep ours and your photocopying costs down.
What is the difference between the 'regular' prenatal classes and those for Midwifery clients? We strive to have classes for everyone at all times and have as many locations running at any one time. You will notice a mix of clients in most classes. If you are a Midwifery client you are welcome to take any class on the schedule.
Refund Policy: When cancelling a prenatal class after it has been booked there is a $25 (CAD) administration fee. If the cancellation occurs less than 14 days before the class there is a 50% cancellation fee. If it is less than 7 days there is no refund. Request for date changes within 7 days of class will reflect a $75 fee. Please keep this in mind when booking classes and plan to be finished your session by 35 weeks.
There are no classes to display for these filters. Try selecting different filters or use the reset filters button.