OCEA fall newsletter (with classes starting this week & a hiring notice)
Oct. 3, 2023, 11:16 p.m.
Signs of fall are in the air with cooler mornings and earlier sunsets! Many of us are feeling drawn to comfort foods, beautiful walks, cozy sweaters, and craving daily rhythms.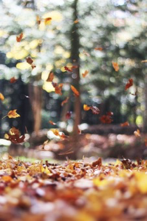 With that in mind, we have classes starting this week!
---
Infant Massage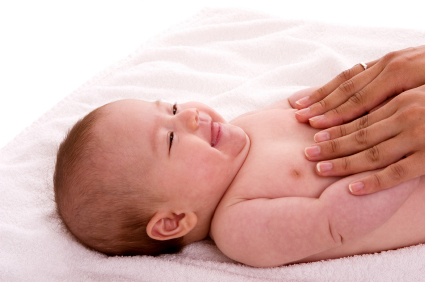 Infant Massage
is a hidden gem of a class. This IAIM routine has been shown to reduce crying, help with gassy bellies, encourage sleep, and support parents in learning how to read their baby's body language. Join Brandie and other families for warm class dynamics in the comfort of your home (pyjamas welcome).
4 Thursday mornings starting Oct. 5th, 2023
. Next session starts Nov. 8th.
For babies who are pre-crawling, with hints on carrying massage into the years to come.
---
Baby at the Table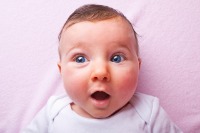 Is your baby getting ready to eat SOLIDS? NEED support, ideas and up-to-date information? We've got you <3
-Understand the changing recommendations around feeding baby in the first year.
-Leave feeling confident to offer your favourite meals to your baby.
We will explain the ins & outs of Baby Led Weaning. You can adapt your personal comforts and what is best for your baby.
What a great time to talk recipe ideas and create family traditions around the table.
Classes run for 4 Thursday afternoons starting Oct. 5th, 2023. Next session Nov. 9th.
Comfort Measures
A qui la chance. There is 1 space left for birth Comfort Measures on Thursday Oct. 12th. Next evening class will be Nov. 30th.
This 3hr class is a hands-on session to delve deeper into ideas and practice of naturally occuring pain relief / coping strategies. Brandie, a Doula for 20 years, offers practical tips for the Birth Partner. This is a great compliment to a prenatal class or as a refresher for those having another baby.
---
CPR Classes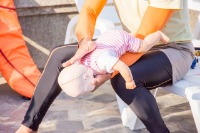 CPR
Classes continue to refresh old skills and learn new ones. Join Erin on Oct. 23rd for a CPR class that is more than just a webinar!
We will lead you through an interactive format following the guidelines of Heart and Stroke.
Session will address the gag reflex, normal behaviours when introducing solids and more!
Home safety and injury prevention for babies and children
Performing CPR on children and infants CPR
Clearing airway obstructions in children and infants (choking)
---
Bringing Baby Home
Waiting for your baby to arrive.. Here is what we have for you :)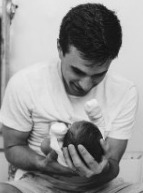 Our
Bringing Baby Home
is offered evenings or weekends.
The session starting Saturday Oct. 14th runs 9-Noon over 2 weekends - leaving you the afternoons to squeeze in moments with this beautiful fall weather.
---
While we have many evening / weekend
Prenatal classes available over Zoom, September marked our return to offering some in-person options.
In-person Prenatal classes for October and November filled up quickly. Let your friends know to book their sessions early. More opportunities could be created according to the waitlist requests.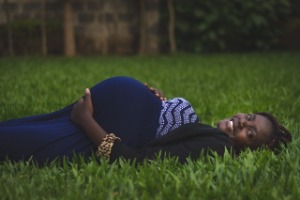 We thrive to offer different opportunities to meet our community where they are at.
The fall is a great time to start building your Community and figuring out indoor social possibilities for the colder months.
Did you know that there are 60 Early ON centres in Ottawa?
To find the EARLY ON centre closest to you visit: https://ottawa.ca/en/family-and-social-services/childrens-services/earlyon
They ALL offer amazing programming and are moving into in-person programming this week, both outside in local parks and limited indoor sessions in addition to their virtual platforms. The easiest way to find all the seasonal programming is through their individual social media sites. Amazing programming, a challenging way to confirm your closest centre and the programs that are offered.
---
It's hard to believe we've turned the page on September, although this warm spell feels more like late August. Only the tell-tale hues of gold and crimson give autumn away and the air is filled with the promise of new beginnings.
Just as the leaves embrace change and transition, so do we at OCEA.
Join us in congratulating OCEA educators Julia, Lilly, and Erin as they embark on new adventures.
Julia has taken on the role of Continuing Medical Education Coordinator with the Society of Obstetricians and Gynaecologists of Canada, where her passion for healthcare and education will undoubtedly shine.
Lilly has embarked on a two-year master's program in counseling at St. Paul's University, a fantastic opportunity to further develop her expertise in providing compassionate support to others.
Erin recently started as Social Service Worker Field Placement & Seminar Facilitator at Durham College, where she will support young people in their own life transitions.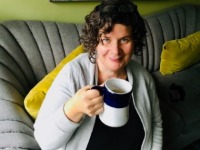 While Julia and Erin will continue teaching with OCEA, we are currently seeking a new childbirth educator to join our team. Please send us an email with a resume and cover letter outlining your work and lived experience with birth, maternal health, and education: birth@ottawacea.com
---
We wish you the greatest sweater weather, beautiful walks, & warm drinks that fall can bring.
xoxo from all of us at OCEA
For the full list of our classes visit our website:
Sending you all our best wishes,
OCEA